I cannot watch new TV or Movies where the main characters are white anymore… I mean I do… but it's hard now! I have to ask why! Why can't they be POC? WHHHHYYYY! Anyone else?
Welp, this thing I started is tomorrow.  The comedian Joon Chung and I are hosting!
We have a wide variety of shorts, it's going to be incredible… some of the short are freshly made!
I promise you there will be laughs and tears.
This will be the fourth AAAFT! And you know the number 4 is bad luck in Chinese… it means to DIE!!!! So please come and support this thing and support Caveat and the arts!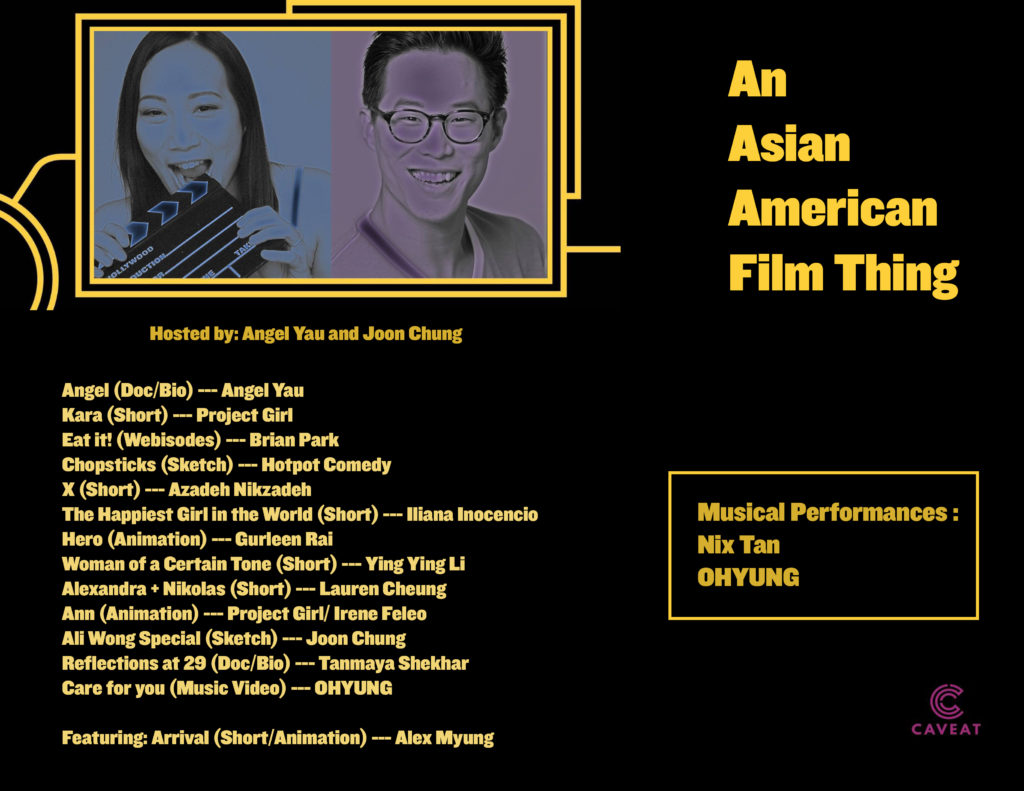 An Asian American Film Thing!
Public group · 213 members
An Asian American Film Thing! is an event that was created in 2017 by Angel Yau and Becky Yamamoto inspired by the Asian Pacific American Heritage Mon…