I have been working with a journalist for about half a year now on this story. She approached me after a stand-up show I did, which I thought I bombed because I did not do stand up…
Little did I know… because I stuck with my truth in comedy, this beautiful piece by Yuhong Pang out of it.
I love you all. I love everyone who has ever seen something special in me.
PS: Don't be fooled by the title- It's not a crime mystery doc!
PPS: So many people to thank that wasn't covered in the credits!!!
I WILL THANK ALL OF YOU! DON'T YOU WORRY!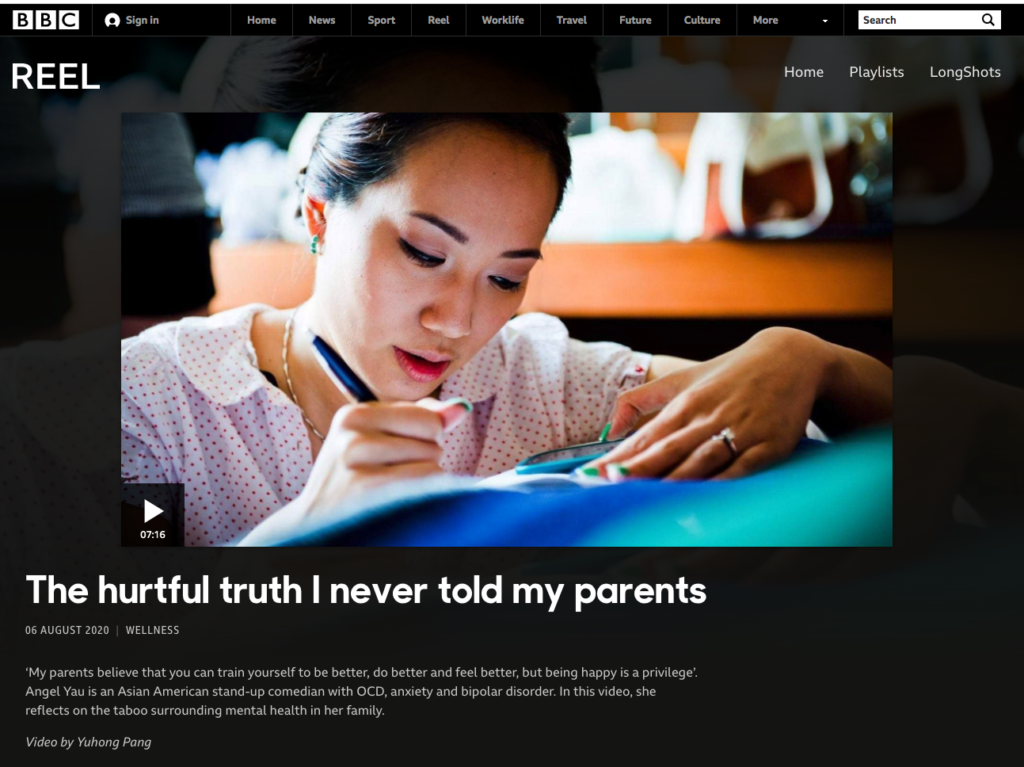 Watch it here BBC Reel- Angel Yau