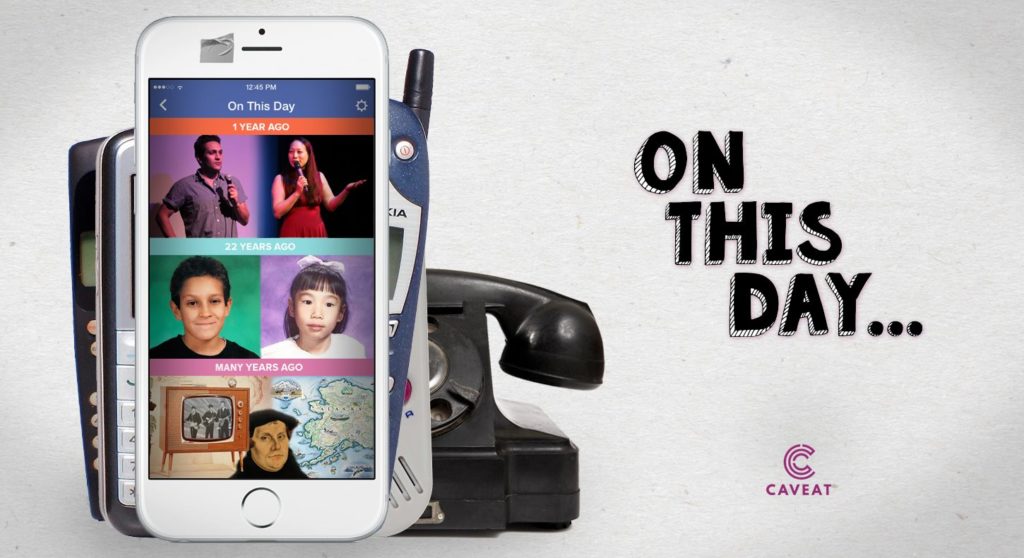 THIS IS THE NEW SHOW I AM WORKING ON!!!! I AM SO EXCITED AND SO PROUD OF THE CONCEPT!!
On This Day… is a show full of nostalgia. Based on facebook memories and the Timehop app. We deep dive about everything that happened on the day of the show.
We learn about the historical and pop culture events that occurred on that day- the first TV show that first aired, what was invented, who married who. We also learn about personal memories and stories according to the day- Why did I email my ex? Why did I take a photo of this toilet seat? Why did I post, "Chocolate-covered salt! OMG" ?
ON THIS DAY is about how each day is special to each and every one of us.
COOL RIGHT??!?!? 
Our guests for the Jan 3rd Show:Nicole Pasquale, Calvin Cato, Sandi Marx, Jacqui Rossi and Eva Kirkman from the March of Dimes Foundation.
*Part of the ticket sales from this show will go to March of Dimes.
Hosted by: Angel Yau and Ross Brunetti